GO BACK
Walnut Caramel
World Selection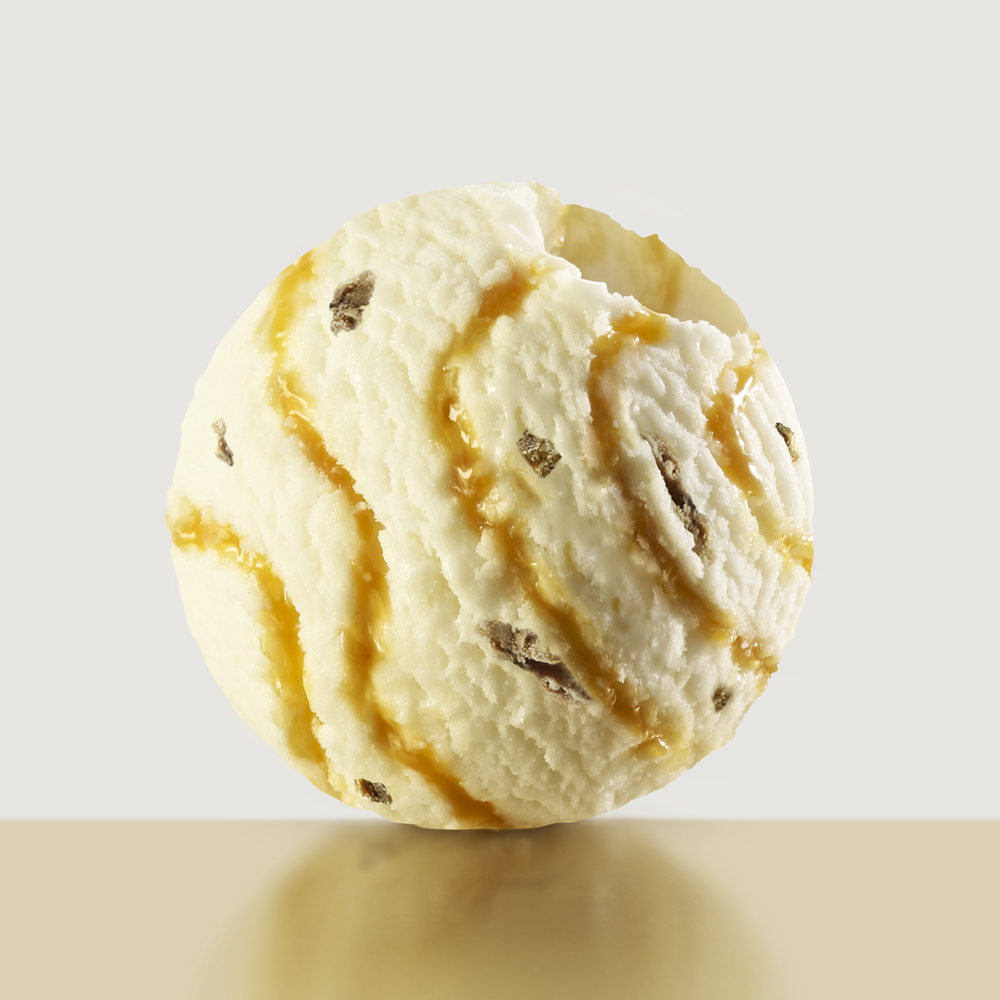 Rich in walnut
Walnut ice cream enriched with walnut pieces and caramel sauce
Walnut ice cream made of real walnut paste obtains unfrogettable walnut flavour, furthermore, walnut pieces make a tasty accent with typical walnut structure. Did you know that walnuts contain a lot of antioxidants, essential minerals and Omega3
Volume: 2400 ml
Net weight/piece (gr): 1300
Sales Channel: Foodservice
Ingredients
Milk fat (%): 9.06%
Fruit Content: -
Declaration Title: Dairy walnut flavoured ice cream with caramel sauce (10,2%) and sugared walnuts (5,1%).
Ingredients: water, skimmed milk concentrate, sugar, concentrated butter (contains milk), glucose syrup, walnuts, dextrose, condensed milk, caramel sugar syrup, maltodextrin, emulsifiers: mono- and diglycerides of fatty acids, lecithins (soya); butter (contains milk), stabilizers: locust bean gum, guar gum, pectin; flavourings, peanut oil, salt.
Allergies: Traces of eggs and other nuts.
Shelf life: 36 months
NUTRITIONAL TABLE / 100G
Energy: 1046 kJ / 250 kcal
Fat: 13.4 g
- of which -saturated fat: 6.5 g
Carbohydrates: 28.3 g
- of which -sugars: 26.4 g
Fibre: 0.6 g
Protein: 3.7 g
Salt: 0.12 g
Sodium: 48.7 mg