GO BACK
Belgian Praliné
World Selection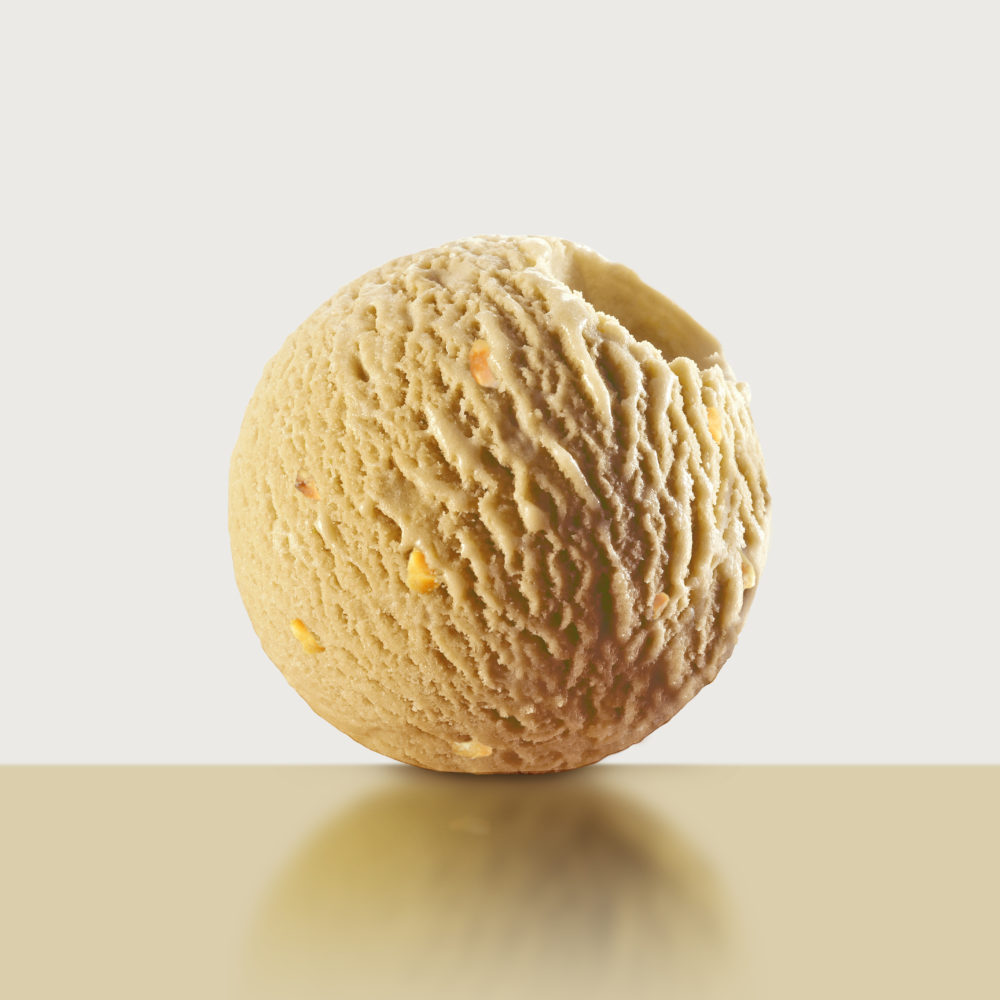 Belgian Specialty
Refined hazelnut ice cream with crispy hazelnut pieces
Praliné is one of the famous Belgian specialties, it is made with hazelnut paste, sugar and cream, often used as a filling of a chocolate praline.
Volume: 2400 ml
Net weight/piece (gr): 1330
Sales Channel: Foodservice
Ingredients
Milk fat (%): 7.95%
Fruit Content: -
Declaration Title: Dairy hazelnut ice cream with hazelnut crisp (2,1%).
Ingredients: concentrated skimmed milk, cream (contains milk), sugar, hazelnut paste (5%), glucose syrup, egg yolk powder, hazelnuts (0,8%), stabilizers: guar gum, locust bean gum, sodium alginate, carrageenan, emulsifier: mono- and diglycerides of fatty acids, unhardened vegetable fat (coconut, palm, palm kernel), caramel sugar syrup, water, natural flavouring.
Allergies: Traces of peanuts and other nuts.
Shelf life: 24 months
NUTRITIONAL TABLE / 100G
Energy: 951 kJ / 228 kcal
Fat: 12.6 g
- of which -saturated fat: 6.3 g
Carbohydrates: 24 g
- of which -sugars: 23.7 g
Fibre: 0.7 g
Protein: 4.2 g
Salt: 0.15 g
Sodium: 58.9 mg