GO BACK
November 3, 2016
Glacio Group's CEO Joins Belgian Royal Couple on Official State Visit to Japan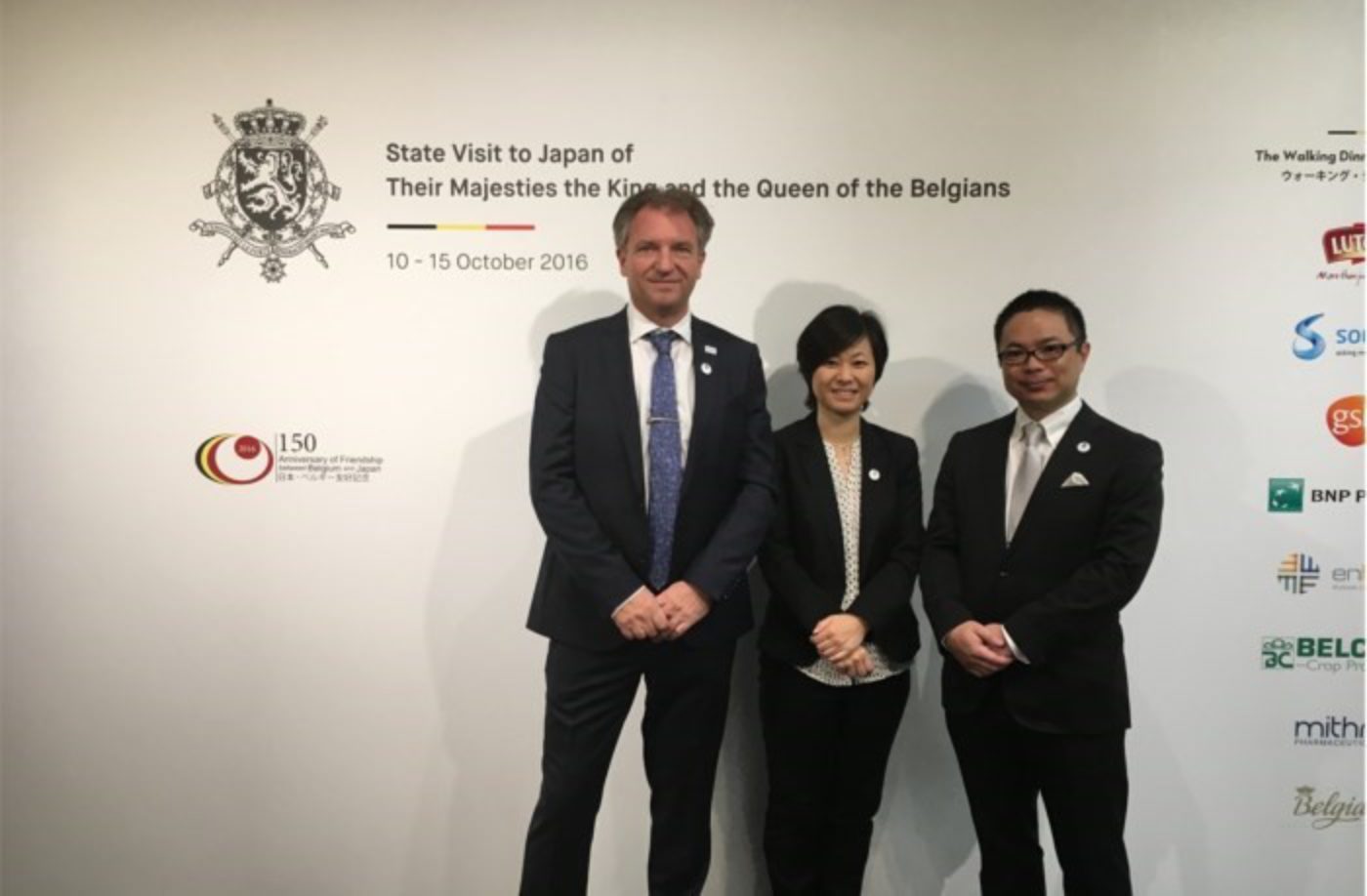 Peter Janssen, CEO of the Glacio Group, had the honor to join Their Majesties the King and Queen of Belgium, Philippe and Mathilde, on their official state visit to Japan. It was Emperor Akihito from Japan who officially invited the Belgian royal couple and a delegation of corporate leaders, in the light of 150 years of diplomatic relations between the two countries. To make the celebration complete, all attendees were treated to a delicious scoop of Glacio ice cream!
Besides visiting a few local food manufacturers and Japanese shops selling Belgian delicacies, such as chocolates, traditional caramel biscuits and specialty beers, this was the ideal occasion for Peter Janssen to further strengthen the ties between Glacio and Japan. In the presence of King Philippe, our CEO signed a 5 year contract extension with Glacio's most important Japanese client. Takase Bussan is the biggest food distributor in Japan with a broad assortment of imported products. Just like some top notch French wines, Glacio ice cream is one of the Japanese company's showpieces. 

Glacio has been exporting from Belgium to Japan for more than 20 years and is now one of the most important players in the imported ice cream market there. In order to target the whole Japanese market and follow up our local business closely, we have our own sales office in Tokyo, with a complete Japanese team. The Japanese consumers are especially fond about our Green Tea ice cream, and all typical Belgian flavours: chocolate, caramel biscuit and praliné!